Valued Customers
Ducts Unlimited is committed to having long term relationships with our customers.
Since we strive to provide the best in products and services, most of our customers continually return for our help with their projects.
Contact us today to see how we can meet the needs of your next project.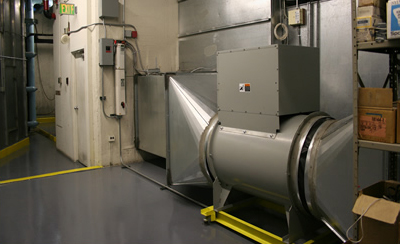 We currently provide services for:
| | | |
| --- | --- | --- |
| Brownstein Hyatt Farber Schreck, LLP | Quark | Northwestern Mutual |
| Sundance Energy | M&N Aviation | P2 Energy Solutions |
| Meadows Orthodontics | IQNavigator | Madison Capital Management |
| Park Meadows Cosmetic Surgery | Firehouse Subs | ...and many more... |
Testimonials
As the following comments reflect, we will be there whenever you need us.
May 18, 2015
Gentlemen,
I would like to take this time to let you know how your crews in the field did for us at the new Penske job that we just finished.
Dan did an outstanding job of getting done when he said he would be done and had very few items on call back and punch list. I look forward to working with Dan again on future jobs.
Travis was a big help on getting the controls all worked out for the boilers and fans. Good job Travis.
Steve Moser, Project Superintendent, W · E · O'NEIL
---
May 15, 2015
Rocco,
I just want to send a note about the outstanding, remarkable work that Joe [and his co-worker] did on Saturday. They came in to work on Saturday, banged out that project, and did a heck of a job. They are great workers, very professional, and know what they're doing. Ducts Unlimited is an extremely experienced and professional company.
Thank you,
Enrique Trujillo, Brownstein Hyatt Farber Schreck, LLP
---
April 30, 2015
Fernando,
I ran Vitol this week and your field guy and his helper were great to work with.
They came ready to work, with a positive attitude every day. I asked for your inspection to take place on Friday and today the job was finaled out.
Robert is self-sufficient on the job and gave me updates on his progress via phone calls. This is relatively unheard of with field guys for all trades.
I would like to have Robert on more MAX jobs!!!!
Thanks,
Josh Grange, Field Operations Manager, MAX Construction
---
April 30, 2015
Brad & Fernando,
The UPS duct work at TIAA is complete and we are very happy with the end product as well as the pride that Gerald had in his work.
Thanks,
Michael Musso, TIAA-CREF
---
March 25, 2015
To whom it may concern,
Oso was the installer and foreman on our tenant finish project, Triangle Petroleum. I just wanted to take a minute to say how well Oso performed on the project from start to finish. He was courteous, and dealt with issues in an effective and efficient manner.
Thanks!
Ben Brandow, Boots Construction Company
---
February 11, 2015
Rocco,
I am writing to express my appreciation of the team effort given by Ducts Unlimited regarding the Encana 13th Floor tenant improvement project. Your office did great in meeting my needs and releasing material and work so that I could meet my aggressive schedule. Your onsite team did a fantastic job coordinating with myself and the other trades and exceeding expectations regarding schedules. The quality was top notch and their willingness to protect other work and materials was much appreciated.
I look forward to working with Ducts Unlimited again in the near future.
Phil Blackford, Provident Construction
---
January 26, 2015
Fernando,
I just wanted to say thank you for posting Matt to the USI project: he did a great job. The building engineers were very happy with this abilities and knowledge. The Greenwood Village Building inspectors were also both very impressed.
Matt is always welcome on any of my projects.
Regards,
Jim Davidson, Project Superintendent
---
December 13, 2014
Rob and Cliff,
I wanted to personally thank you for sending Paul and Cody to evaluate [our] HVAC systems. Paul and Cody are extremely knowledgeable, competent, and embody the best in customer service. I was so impressed by their helpful approach in evaluating the systems and explaining the internal problems. They both took the time to help me clearly understand potential underlying problems. Congratulations on have the best in class technicians. They are a wonderful example of why Ducts Unlimited is the top-tier provider of mechanical systems HVAC expertise. I will be recommending Ducts Unlimited to all my commercial clients.
Best regards,
Andrew Coit, Tower Commercial
---
April 16th, 2014
Gentlemen,
I wanted to thank you for your service department dropping what you were doing to assist Carol and myself on executing the inspection of the South Park Building. I know you were very busy and that I can always count on you guys coming through for me. It is my understanding that Carol and her client are very pleased with your performance and asked me to pass it along to you.
Don, Gallup-Craig Construction
---
April 9th, 2014
Cliff,
I wanted to say that I will be requesting Matt for all my jobs with Ducts. I had Matt and Steve for the majority of the time on the RBC project and was extremely happy with both of them. They both have a "can do attitude" and communicated great with each other and with me. They look ahead to what is coming up and deliver what they communicate. Ducts is lucky to have guys like this in the company.
Jarrod, HITT Contracting
---
February 17th, 2014
Cliff,
Usually my emails are to ask for something or address a problem that the field can't solve. This email is to congratulate you on a job WELL DONE!
Joe was my on-site foreman. He handled himself with professionalism and a genuine concern for our project. We always try to have the best people on our projects, but Joe stands out as a true tradesman. When we had a problem in the ceiling (which we always do) Joe made competent suggestions that the Mechanical Engineer agreed with. The Building Engineer and Manager even noticed Joe's quality of work and mentioned his professionalism to me as well.
Just wanted to say thank you and great job!
Best regards,
Richard, Max Construction
---
Check out the complete list to hear even more about what our satisfied customers are saying.